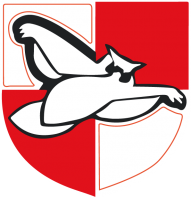 Confidence
KS3- highly organised book work following increasingly complex geographical concepts across three years. A variety of learning activities are punctuated by common assessment tasks to track progress over time. Content is theme based and flexible in order to differentiate appropriately and react to current events which are relevant. Skills such as literacy and numeracy are always applied within the themes, using 15 minute tasks in particular. Full revision lessons occur to prepare pupils for end of year exams and detailed review and reflection takes place following the exam.
KS4- each of the six units are covered in a separate book and the heavy content loading is covered in approximately 22 lessons for each unit. Clear guidance on key ideas and a glossary of key terms is provided for each unit. A formal GCSE paper is sat at the end of each unit with full review and reflection. This creates a comprehensive assessment folder which builds up to the real exams at the end of year 11. Fieldwork is done at Hornsea to prepare pupils for paper 3. A detailed revision guide created by the department is used to support pupil progress and preparation for all three papers.
KS5- each of the six units are covered separately with an emphasis on understanding the demands of the examination and the style of writing required to succeed. The NEA requires an individual project chosen by the student. This is supported with a full fieldwork programme using the local region.