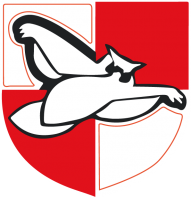 Confidence
We teach in line with the curriculum subject areas ensuring pre teaching is relevant and in partnership with the class teacher
Lessons target language development as well as building subject knowledge
Pupils have individualised EAL targets which are reviewed termly and tracked
Pupils are involved in the setting of their targets which encourages ownership
We use data to inform planning and teaching to ensure that all students are challenged and able to access learning. Planning is flexible to adapt to need.
Pupils progress is tracked using spelling, reading decoding and reading comprehension ages
NASSEA steps, The Bell Foundation and DfE EAL Proficiency scales are used to assess and track progression of English acquisition
We use strategies to develop metacognition to support our students in their understanding of English and being able to apply their knowledge and achieve in examinations
Effective EAL teaching strategies such as visuals, home language, talk frames, scaffolding, modelling, the use of exemplars, writing frames, DARTS, thinking maps and grids are used to support learning and build independence
We use the 15 minutes of silence to develop student resilience and help them develop their independence.
Pupils are encouraged to build their confidence and skills by getting involved in The Diversity Forum
Time is spent ensuring pupils have a deep understanding of the demands of the English language and literature curriculum at both KS3 and KS4
Pupils have time to develop their understanding of subject areas other than English
Reflection time is built in to revisit areas of concern. SPAG menu weeks.