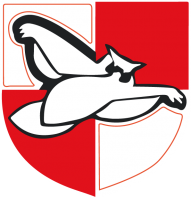 Confidence
In books key stage 3 – 1 yellow book per year work to be displayed in the book. Some additional bigger work and maybe 3D work to accompany the book. A topic specific learning swirl to be displayed at the start of each topic.  Presentation rules – as per wholes school policy. 
Students will be set home learning activities that will be displayed in their books.
Colour coding assessment key to be displayed in books.
15-minute silence is used in every key stage 3 lesson and is explicit on the learning resources e.g. PP slide. Review and reflection of learning takes place at key assessment points in dept planning and prior to DC points throughout the year to ensure that standardisation and moderation can take place across all teachers.
Key stage 4 students will have a sketchbook of their work and additional bigger and 3D pieces. All their assessments will be recorded in a separate yellow book. Documents to be displayed in the books: AQA assessment objectives, PIN sheets, bespoke to do lists, peer and self-assessments. This is to be a working document evidencing a discussion between teacher and student.