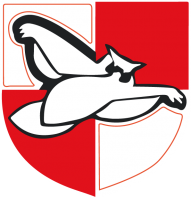 Confidence
Units will be taught according to the shared dept. schedule. This has been ordered to ensure progression of ideas and firm foundations in key concepts. It deviates from exam board/NC order in some aspects to specifically address some gaps in Chemistry base ideas we have identified in the past and to ensure the start to Physics teaching isn't overloaded with equations before they have had time to explore algebra in maths. The schedule is intended to build ideas and confidence from Y7 through to Y11. The KS5 schedule follows the order suggested by AQA through year 12 and 13.
Each unit will include –
a pre-assessed task to support teacher planning and ensure prior learning is sufficient.
A context setting activity looking at why the subject is important and where it may lead
Opportunities to attempt, assess, improve and reflect on several pieces of work. (PA, SA, Midway knowledge, TA, Final knowledge and EOTT)
At least one named investigation with an identified skill to practice
A comprehension activity
Trialling a revision strategy and reflecting on its effectiveness as part of a cognitive wrapper approach to assessments.
A learning journey/topic summary sheet that will be completed as part of the attempt, assess, improve and reflect activities and should then be used to inform revision and activity choice in the confidence weeks.
Light touch marking with reference to ways to develop the skill being practised in the practical investigation.
PINS feedback on SA, PA and TA activities that is responded to in green ink.
Use of thinking maps to structure thinking and support quality extended writing.
Opportunities to build on relevant mathematical skills identified in each scheme and made explicit in the relevant lesson.
Key misconceptions (from national strategies document) highlighted to teachers at the start of the scheme.
A summary of prior learning and what it looks like at the next level.