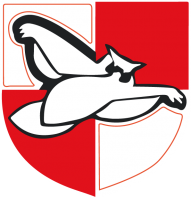 Confidence
KS3
Schemes of Learning for every unit are available in the shared area for all staff to follow. These schemes provide a structure to what teaching should include but, at the same time, allow staff to use their own Teaching and Learning strategies.
All books should include the following:
Presentation rules and instructions at the front
Learning swirls for each unit
Glossaries for each unit
Show What You Know (pre and post-assessments)
Elements of peer and self-assessment (Reflect & refocus)
Targeted feedback, including examples of PINS
Listening and Reading scores for tracking progress
30 Point sheet to ensure all students are being rewarded for their effort
Teaching staff will show strong subject knowledge and will use different strategies to inspire, motivate and support students.
Teaching staff will ensure students have a clear understanding of assessments and will include metacognitive elements in their teaching to support students. This could be in the form of revision lessons, which ensure our students have a variety of useful strategies to effectively revise for Languages. This should take place in each confidence week, in order to support the whole school ethos.
Assessments will be done at the end of each Module to check students' progress and identify possible areas for improvement early.
Literacy and Oracy will be developed through targeted questioning and feedback from teaching staff.
Teaching staff will include 15 minutes of independent work every lesson, to provide an opportunity for students to develop their independence.
Staff will support and encourage students to see the bigger picture and how Languages can open many doors for them (Focus on Your Future).
Teaching staff will include cultural elements in their lesson to broaden the minds of our students and to show them what other countries have to offer.
In addition to this, in KS4:
Teaching staff will follow the AQA GCSE specification and the agreed departmental long term plan.
Teaching staff will use summative and formative assessments to ensure students are making progress and to help them achieve their targets.
Teaching staff use data to inform planning and teaching to ensure that all students are challenged and able to access learning.
As there are four different skills in MFL, lessons could be completely dedicated to the practice of one skill at a time, at teacher's discretion
Teaching staff will provide targeted feedback using PINS and any other form of AFL they find appropriate