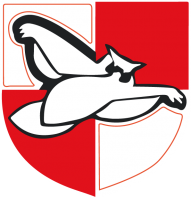 Confidence
KS4 teaching staff follow the OCR Cambridge National Certificate specification and SOW. The qualification is split into 4 key units, which is content heavy, over 2 years. Three units are internally assessed and one unit is externally assessed. Each unit has 25% weighting of the overall mark. A summary of content, including specific key terms, and mark scheme is provided for each unit.
KS5 teaching staff follow the OCR Cambridge Technical Diploma specification and SOW. Learners undergoing this qualification will have to complete 7 mandatory units; with further optional units to accumulate to 720GLH. 
Teaching staff use data to inform planning and teaching to ensure all students are challenged and able to access learning. Lessons may be completely dedicated to coursework outcomes, where teaching staff will monitor, facilitate and lead dependant on the stage of individual learners.
Formal formative and summative assessments include a marked sheet clearly using PINS, the specification criteria and the mark scheme.
Reflective practice is completed at the end of each piece of marked work in line with T&L policies.
Feedback is given using metacognition strategies to help support learners understanding and application of knowledge in exam questions.   
The delivery of the CNAT & CTEC are enriched and extended by the use of:  case study materials set within health and social care; arranging role plays or simulated activities to illustrate examples of good and bad practice, such as the effective or ineffective application of communication skills within health and social care scenarios (e.g. between staff, or between health and social care workers and service users).